The Brain Basis of Language Processing: From Structure to Function
Angela D. Friederici
Max Planck Institute for Human and Cognitive Brain Sciences, Leipzig, Germany
This is the interactive version of the article Friederici, 2011 in Physiological Reviews: The Brain Basis of Language Processing: From Structure to Function (Vol. 91, pp. 1357-1392).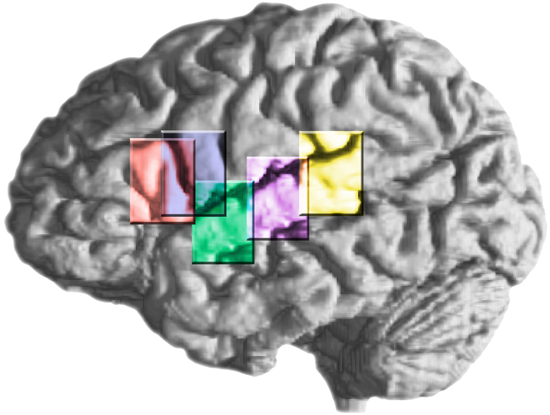 To fully experience all the content a WebGL-able browser is required. These are at the moment Google Chrome and Firefox. It might be necessary that you have to activate WebGL in Firefox manually. We recommend Google Chrome for best viewing.
Feel free to play around with the interactive 3D view to the right. Holding down the left mouse button and moving the mouse turns the scene. Checkboxes toggle available elements.